Seasons for the Northern Hemisphere, 2013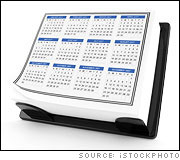 Related Links
*Universal time (UT), also known as Greenwich mean time (GMT). See Astronomy for a conversion table of universal time.
Information Please® Database, © 2007 Pearson Education, Inc. All rights reserved.
Did you know?

William Howard Taft was the first U.S. president to be buried in the National Cemetery in Arlington, Virginia.