Build a Stud Wall and Fasten Drywall
Marking the Layout
Now that you've figured out where each stud will go, mark the stud locations on the sole plate.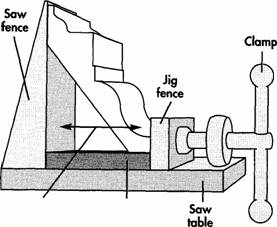 To toe screw, start the drill almost square to the stud. Once the hole is started, drill steeply toward the top plate. A clamp holds the stud during nailing; the block will hold the end of the drywall sheet.
Fascinating Fastening
If you will tilt the wall up, nail through the plates into the studs. (The nails will be vertical when the wall is placed.)
If you will build the wall in place, there are three options for fastening studs to a sole plate or top plate:
If the plates are already in position, attach the studs using one of the following three methods:
Toenailing. This is a traditional, but difficult, method. Start the nail at almost 90° to the stud, and then start driving steeply toward the plate. Use two 8-penny nails on each side of the stud. (Don't nail on the faces that will get drywalled.)

Toe screw. Drill a pilot hole and drive three 21⁄2" screws in the sides of the studs.

Truss plates. These sheet-metal plates, sold in endless sizes and shapes, are conveniently covered with nail holes. They may seem like another Tenenbaum cheat, but truss plates are stronger than toe-nailing, call for less skill, and can be attached in impossibly tight quarters. Attach the truss plates with special 1 1⁄2" nails sold for the purpose. No need to fill all those holes: Four nails on each side of the joint (eight per plate) is plenty. Buy flat, 3" × 5" truss plates. If you don't need them flat, bend them into an L shape.
In a basement, you may run into places where you can't even place a top plate. If the wall runs perpendicular to the ceiling joists, attach each stud to a joist using a truss plate.
With the studs in place, nail up headers over the doorways. For these nonbearing walls, two 2 × 4s placed flat should work fine. On a bearing wall, the header would rest on a shorter stud.

Excerpted from The Complete Idiot's Guide to Simple Home Improvements © 2004 by David J. Tenenbaum. All rights reserved including the right of reproduction in whole or in part in any form. Used by arrangement with Alpha Books, a member of Penguin Group (USA) Inc.
To order this book visit Amazon's web site or call 1-800-253-6476.