10 Ways to Declutter Your Home
Do you have too much stuff? Clutter can make you feel disorganized and stressed. Find 10 ways to declutter your home to create space and the organized home you've always wanted.
| | | |
| --- | --- | --- |
| Previous | 1 of 11 | |
Start Somewhere Easy
---
Empty all your kitchen cupboards. Replace everything that's still in date that you think you'll use. Toss out the rest. There's little emotional attachment to groceries!
Next: Have a Garage Sale
More on: Home Improvements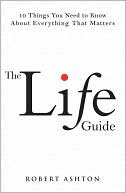 From The Life Guide Copyright © 2008, FT Press. Used by permission of FT Press, and Pearson Education. All rights reserved.
To order this book go to Amazon.