10 Ways to Declutter Your Home
| | | |
| --- | --- | --- |
| | 7 of 11 | |
Accept Your Mistakes
---
Everybody buys clothes they never wear. Don't keep these shopping skeletons in your closet. Take them to a charity shop or sell them on Ebay.
Next: Clear the Shelves
More on: Home Improvements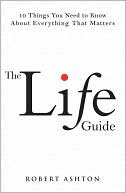 From The Life Guide Copyright © 2008, FT Press. Used by permission of FT Press, and Pearson Education. All rights reserved.
To order this book go to Amazon.