10 Ways to Declutter Your Home
| | | |
| --- | --- | --- |
| | 8 of 11 | |
Clear the Shelves
---
Have you seen those spoons or thimbles that people used to buy at souvenir shops? Each is different and bears the crest of the resort where it was bought. Have you built up a collection of souvenirs and gifts you've been given but would rather lose? Why not put them away as part of your new look?
Next: Give Stuff Away
More on: Home Improvements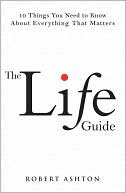 From The Life Guide Copyright © 2008, FT Press. Used by permission of FT Press, and Pearson Education. All rights reserved.
To order this book go to Amazon.