10 Ways to Declutter Your Home
| | | |
| --- | --- | --- |
| | 9 of 11 | |
Give Stuff Away
---
We all buy gadgets with every intention of using them regularly. Reality is often different though. Have you got things you know deep down you'll never use? Why not give them away to a charity shop?
Next: Have a Bonfire
More on: Home Improvements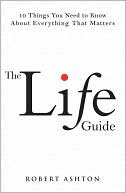 From The Life Guide Copyright © 2008, FT Press. Used by permission of FT Press, and Pearson Education. All rights reserved.
To order this book go to Amazon.