How to Get a Good Deal on Services
Research Prices
Granted, this advice is as old as the hills, but you really should get three price quotes, especially for expensive services.
Is $18,000 a good price for re-siding your house? You really have no idea until you get multiple quotes. Is it reasonable to pay $80 a month for a gym membership? It depends on what you get, right? Maybe for you the YMCA is a better deal than Gold's Gym, LA Fitness, or Bally Total Fitness.
I could write a whole other book on finding travel deals. But you should especially compare prices on the staples of airline tickets, hotel rates, and rental cars -- and to some extent, cruises.
The Internet can help here too. Check the big online travel sites such as Expedia.com, Orbitz.com, and Travelocity.com. But you might find better flights and fares at such aggregation sites as Kayak.com, which searches 200 sites, and Mobissimo.com, which might be better for international flights. Both sites also search hotel and car-rental rates. If you don't know whether to book a flight now or later, check out Farecast.com, which helps you predict whether ticket prices to your route will be going up or down. You can bid for rates at Priceline.com and Hotwire.com. For travel reviews, see TripAdvisor.com.
The point of getting multiple price quotes is to know what the range of prices is. That's fundamental to being a smart spender.
Be Afraid of Commitment
One of the biggest consumer traps comes from subscription services. That includes a book-of-the-month club, satellite radio service for the car, a fitness club membership, or even your pay television service.
Automatic payments -- often monthly payments -- are insidious because they use inertia. Once you sign up for an automatically renewing service, it's way too easy to let it continue, even if you don't want the service anymore. Unless you're ultradisciplined, you probably have one of these automatic-payment spending regrets in your past -- and probably, you have one on your credit card bill right now.
It's understandable. We're busy people. But it's worth going through your credit card statement and automatic bank debits to find some services that you should eliminate. If a service is worth it to you, by all means, continue it. But chances are you'll find something to cut out that you won't miss.
The problem is that we, as consumers, are far too optimistic about how much we'll use services when we sign up. Marketers of services know this about us. That's why they always break down payments into easy installments, usually monthly. Sometimes, they go further, citing the price as "less than a dollar a day," instead of $350.
When considering a service, be wary of long-term commitments and choose a la carte or per-use pricing at firstâ€"until you know how often you'll use the service. And convert the monthly cost to an annual cost, which seems to put it in better perspective. The $80-per-month gym membership doesn't sound so cheap when expressed as nearly $1,000 a year.
By the way, automatic spending is bad for the exact reason that automatic savings is good. You do it without thinking.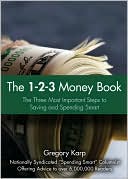 From The 1-2-3 Money Plan Copyright © 2009, FT Press. Used by permission of FT Press, and Pearson Education. All rights reserved.
To order this book go to Amazon.