NASA's 50th Anniversary
Celebrating NASA's birthday with fantastic slideshows featuring astronauts, spacecrafts, moons, planets, and more
by Mark Hughes
A wake up call came to the American people in 1957, when the former Soviet Union became the first nation to launch a satellite into orbit. The launch of Sputnik marked the dawn of the Space Age and prompted the United States to create the National Aeronautics and Space Administration (NASA). Since NASA's founding in 1958, its accomplishments have enhanced our knowledge of the world and the universe.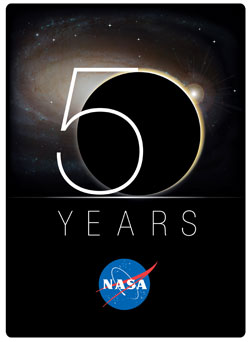 Slideshows
Information Please® Database, © 2007 Pearson Education, Inc. All rights reserved.
Did you know?

William Howard Taft was the first U.S. president to be buried in the National Cemetery in Arlington, Virginia.