10 Simple Things to Improve Your Diet
| | | |
| --- | --- | --- |
| | 5 of 11 | |
Don't Skip Breakfast
---
A good breakfast literally sets you up for the day. Skipping breakfast is an invitation to start snacking.
More on: Mom's Health and Fitness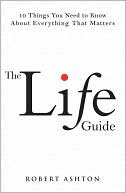 From The Life Guide Copyright © 2008, FT Press. Used by permission of FT Press, and Pearson Education. All rights reserved.
To order this book go to Amazon.